"Once upon a time there was a princess, unlike the usual princesses of the other tales. This princess was a lot different. She didn't wait for the knight on the white horse to show up by her window …No! No! No! She wanted to travel and explore the world. She wanted adventures and dangerous quests…and she loved bungee jumping"—that is how our play starts. The Princess Goes to War is a play based on a beautiful Greek folk tale of the 19th century with the same title.

Our play combines, in a playful way, the world of the traditional tale and the world of our modern life and reality. It is full of images and characters that we usually meet in folk stories but all of them are presented in an unusual way, rich in humor and imagination.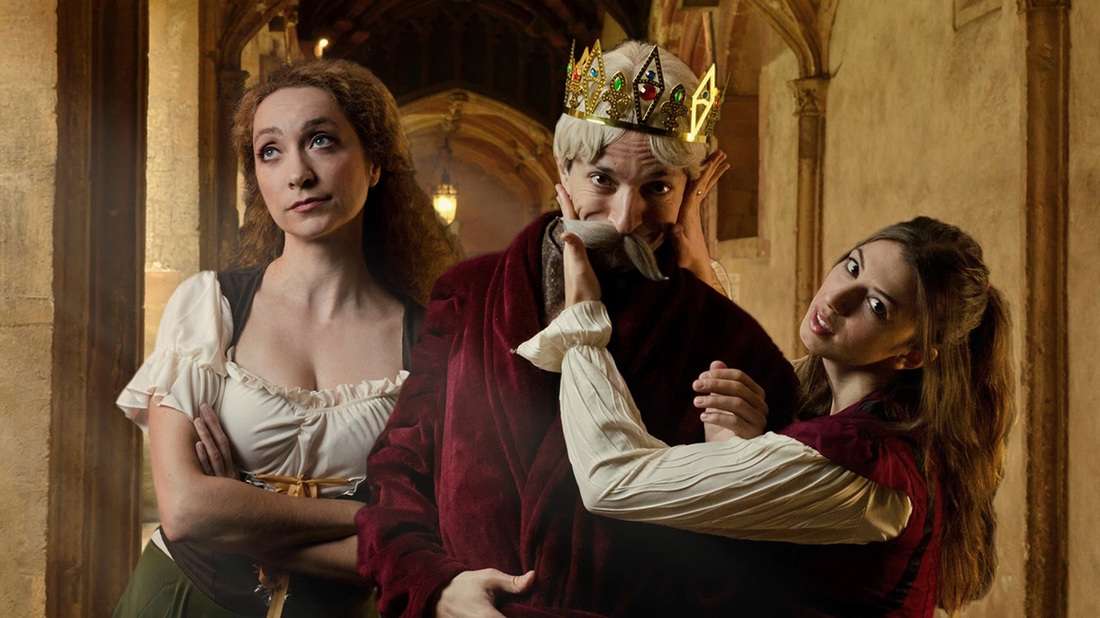 Greek folk and modern songs are included as chains in the story line. The play is not only very entertaining for children and their parents but also rich in meaning, ideas and morals for a more just world without war, poverty and hunger.
Creative Team
Writer/director: Ioanna Katsarou
Set/costume designer: Vivian Triviza
Lighting designer: Sarah Kimball
Music: Areti Giovanou
Graphic designer/tv spot: Panagiotis Xanthos
Photos/playbill: Sarkis Delimelkon
Cast
Demetri Bonaros
Ioanna Katsarou
Elena Paloumbis