Eclipses Group Theater New York presents The Government Inspector, an original adaptation of Nikolai Gogol's famous play by Demetri Bonaros.

Eclipses' adaptation transfers the action to Greece in 1989, a time when the bigwigs of Greek politics and business are dragged through the courts to answer for years of scandals. In one sleepy small town in the countryside, however, the locals continue to carry out their petty scams with not a care in the world. Suddenly, news of the impending arrival of a government inspector sends them into a panic. What is in store for the play's characters? Will the inspector expose their misdeeds? Will they pull the wool over his eyes, buy his silence or otherwise escape his clutches unscathed?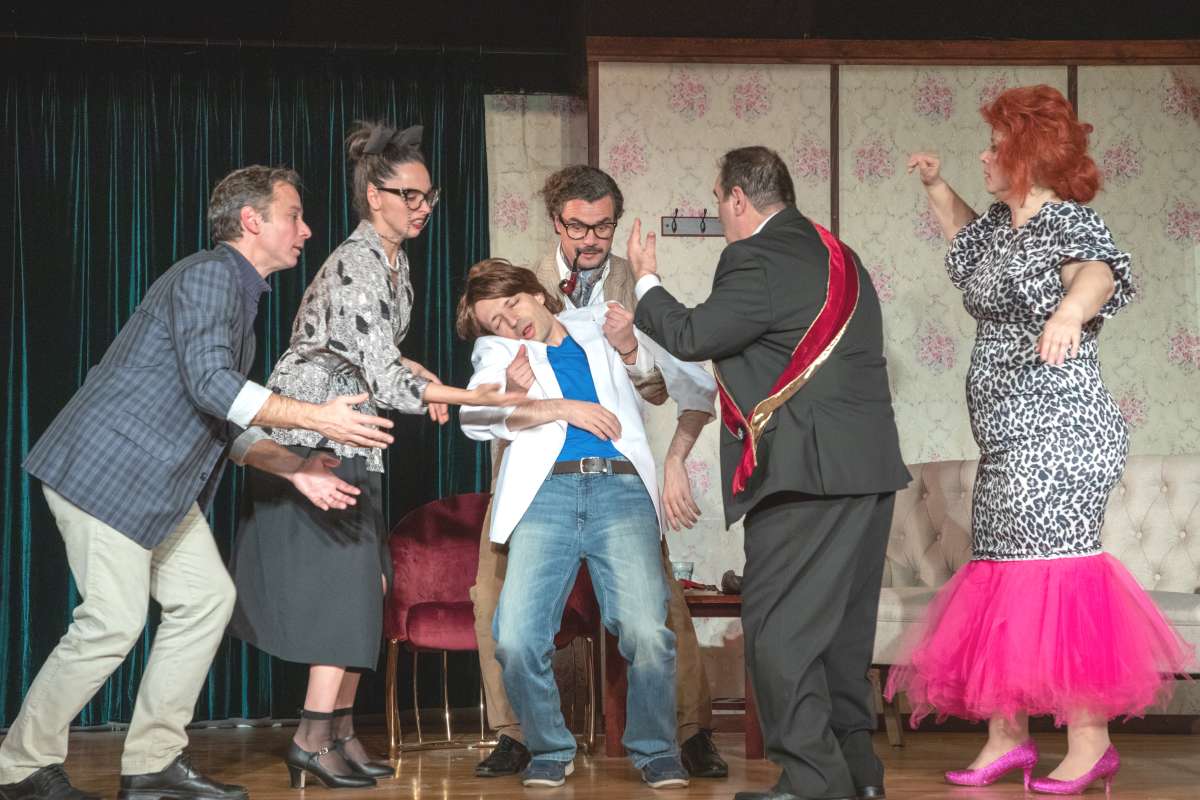 One of the world's best-known and loved plays, The Government Inspector is a hilarious and merciless satire that exposes greed, corruption and stupidity. It has been translated and adapted in numerous languages, it is frequently performed in the world's largest theaters, and it has inspired several films, television series and operas.
This project is made possible (in part) by the Queens Council on the Arts with public funds from the New York City Department of Cultural Affairs in partnership with the City Council.
Creative Team
Directed & adapted by Demetri Bonaros
Set construction: Adam Chase
Costume design: Ioanna Katsarou
Stage manager, costume and set assistant: Vasiliki Ioannou
Social media: Alexandra Skendrou
Executive producers: Ioanna Katsarou & Katerina Alexaki
Advertisements: Pandora Spelios
Cast
Demetri Bonaros
Deodoros Pagoudis
Theodoros Petropoulos
Alkis Sarantinos
Alexandra Skendrou
Chrysi Sylaidi
Konstantina Xintara