The π-Roject is a project based on and inspired by the Persians, written by one of the best-known Athenian poets, Aeschylus. The title is a play on the word "project," with "π" standing for Persians, and the project itself is a search for new forms, alternative ways to tell a story. In this production two actors performed all the roles and the chorus of the play.

The original play (Persians, 472 BC) dramatizes the return of Xerxes, king of Persia, to Susa after his military defeat at the Battle of Salamis, the glorious outcome for the Greeks and how the news of such a crushing and thoroughly unlike defeat by the Greeks—which took place a mere eight years before the play was premiered—reached the Persian imperial court and the whole empire of Persia.

It is invaluable historically because it is the sole surviving text of any significant size by an author who witnessed the Persian Wars, having been written within a decade after the battle of Salamis, the aftermath of which is the tragedy's focus. In no work of Aeschylus is the greatness of his spirit more strikingly revealed. At the hands of an ordinary poet, the play might easily have been converted into a mere manifestation of national pride. But The Persians is pitched in a higher key. The note is one not of triumph, but a perpetual warning, addressed to the vanquished as well as the victors. Here, the glory and triumph of the Greeks are only incidentally displayed. It is not so much the struggle of liberty against despotism, or of Greek against barbarian, as the spectacle of divine justice humbling the pride of nations. Nothing in excess, not pride nor arrogance, or "Quite craftily with gestures so sweet, Attis beguiles men into her net, for none has hope to escape unhurt…"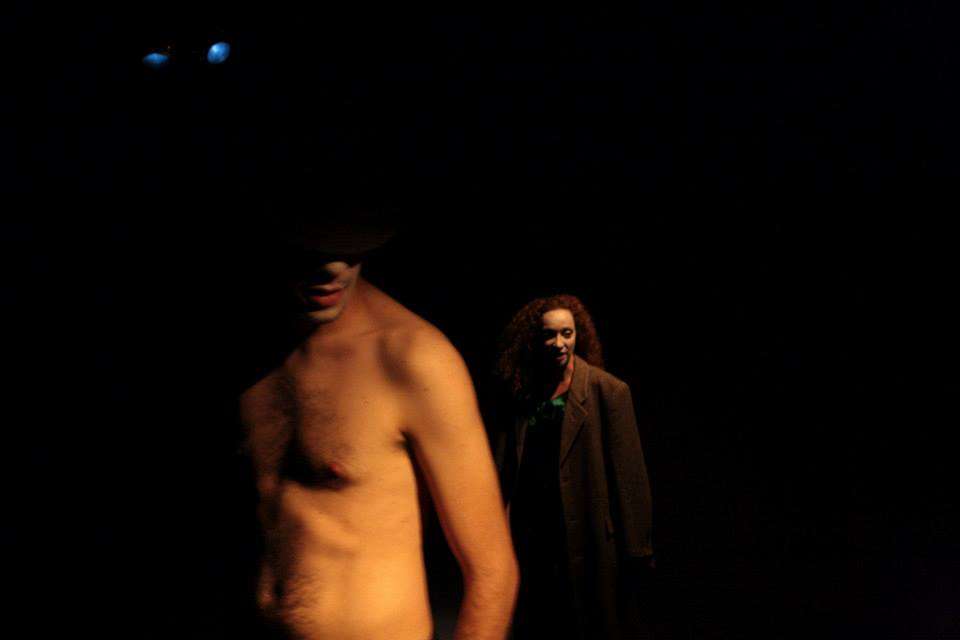 The π-Roject, the first production by Eclipses Group Theater New York, was performed in English, modern and ancient Greek (with English supertitles) at the Greek Cultural Center in New York (May 2011) and the International Fringe Festival of St. Ambroise – Montreal, Canada (June 2011).

"I could not get for a second my eyes from the stage," Greek News.

"Ms. Katsarou and Mr.Bozinis deliver haunting, intelligent and unforgettable performances. Bravo and Brava!," The Queens Courier.
Creative Team
Directors: Ioanna Katsarou, Dimitris Bozinis
Original Music: Dimitris Dimitrakopoulos
Lighting designer: Drew Florida
Costumes & set advisor: Marina Goumla


Cast
Ioanna Katsarou
Dimitris Bozinis