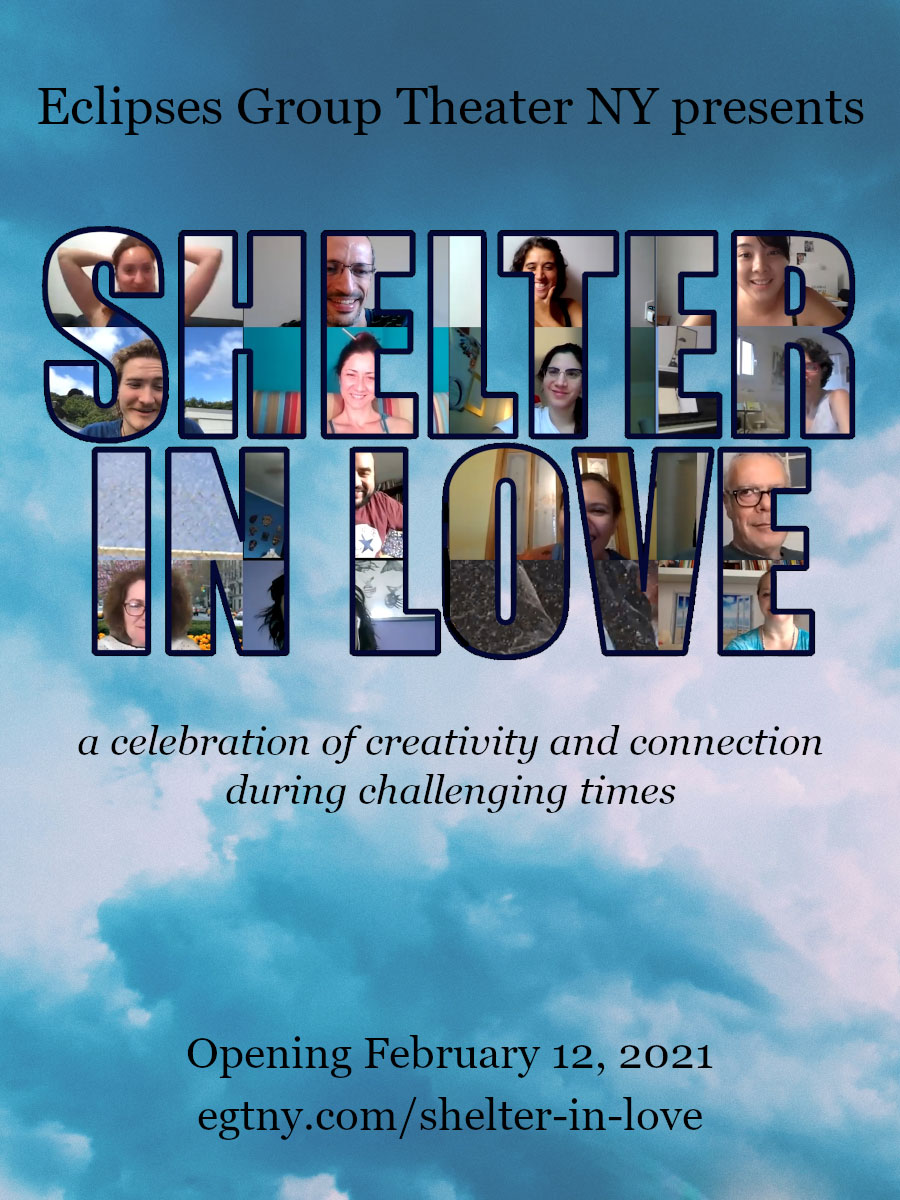 We are embracing 2021 with Shelter in Love! 2020 was a year full of challenges and hard times but we survived through love, art, and creativity.
Since May 2020, in the midst of the COVID-19 pandemic, a group of artists from different countries, cultures and artistic backgrounds have found shelter in love and creativity.
Shelter in Love is a celebration of artistic exchange, creativity in isolation, diversity and experimentation in challenging and uncertain times.
A celebration of human connection.
We are: Katerina Alexaki, Costas Baltazanis, Sarah Bitar, Demetri Bonaros, Penny Fylaktaki, Marina Gkoumla, Dorothea Gloria, Ioanna Katsarou, Fritz Leonard, Handan Ozbilgin, Chrysi Sylaidi, Alexandra Skendrou, Marilena Triantafyllidou, Arturo Wong Sagel
Project coordinators: Ioanna Katsarou, Handan Ozbilgin, Demetri Bonaros.
You can watch Shelter In Love online.