Hercules: In Search of a Hero, based on Euripides' plays Alcestis and Hercules,
directed and conceived by Ioanna Katsarou, and translated by Demetri Bonaros.
Hercules: In Search of a Hero is a new theater piece presented by a multi-ethnic cast, combining excerpts from Euripides' plays Hercules and Alcestis with original material to explore the meaning of heroism in our time.

In Alcestis, Hercules goes to the underworld and restores Alcestis to her family. In Hercules, he comes back from the underworld, is thrown into a god-induced frenzy and kills his own family. Meanwhile, Alcestis sacrifices herself to save her family. Using as a launching point these two diametrically opposite actions by Hercules—the prototypical Greek hero—and Alcestis' differently heroic act, we explore what heroism is/is not/could be in a modern context.
Using poetic language and images, our play challenges the conventional, masculine notion of heroism and contemplates a feminine alternative. It asks: what counts as heroism in our time? Is an act heroic if it involves violence? Where is the place of women in the modern, Western mythology of heroism? And do we need to create new mythologies?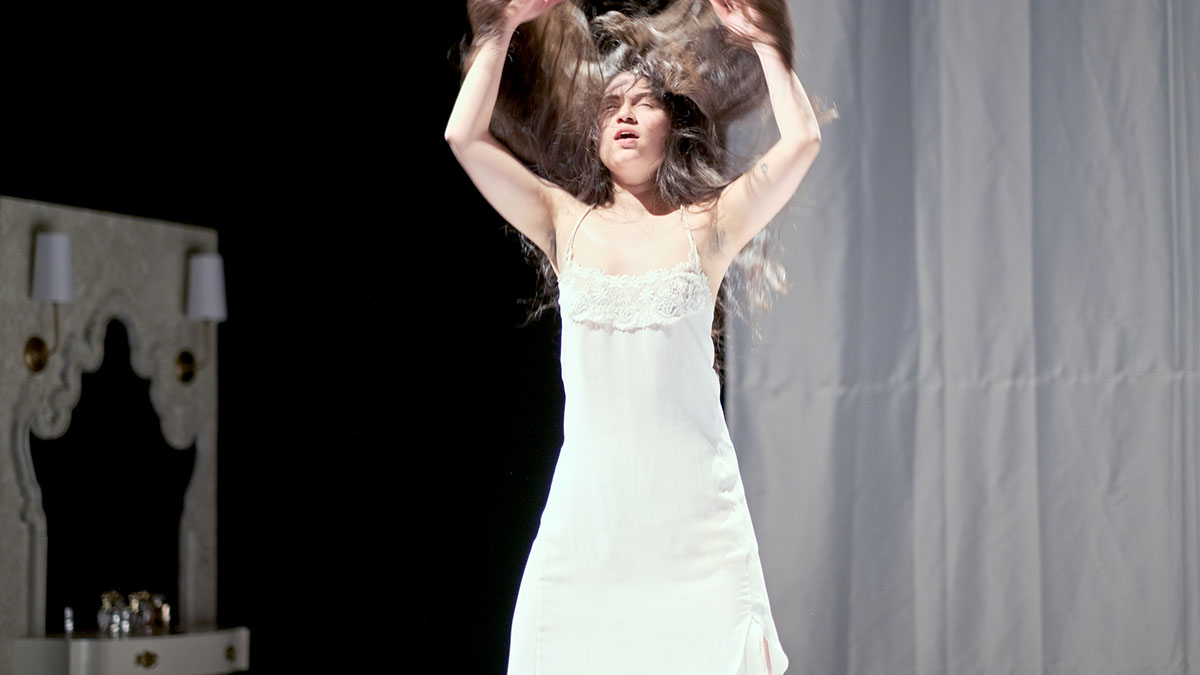 This project is made possible (in part) by the Queens Council on the Arts with public funds from the New York City Department of Cultural Affairs in partnership with the City Council; and
This project is made possible with funds from the Decentralization Program, a regrant program of the New York State Council on the Arts with the support of Governor Andrew Cuomo and the New York State Legislature and administered by the Queens Council on the Arts.
This project was funded by the Investors Foundation.
This work partially developed and performed through a generous space grant from LaGuardia Performing Arts Center (LPAC).
This project will be performed at the Abrons Arts Center as part of the @Abrons Series program, a subsidized rental program of Abrons Arts Center.
Under the Auspices and strong support of the Consulate General of Greece in New York.
Creative Team
Director/Concept/Dramaturgy work: Ioanna Katsarou
Translator: Demetri Bonaros
Composer: Costas Baltazanis
Lighting Designer: Christina Watanabe
Set Designer: Christos Alexandridis
Costume Designer: Marina Gkoumla
Assistant Costume Designer: Vivian Triviza
Stage Manager: Anastasia Thanasoula
Press Rep.: David Gibbs/ DARR publicity
​Video: Alex Agisilaou
Photo credit: Selim Cayligil
Fundraising/Marketing Coordinator: Katerina Alexaki
Fundraising/Social Media Coordinator/Marketing: Alexandra Skendrou
Advertisements/Fundraising: Pandora Spelios
Executive Producers: Ioanna Katsarou & Demetri Bonaros
Production: Eclipses Group Theater NY
Cast
Alcestis: Luisa Alarcón
Admetos/Servant: Demetri Bonaros*
Hercules: Luke Couzens
Megara: Helena Farhi
Goddess: Alexandra Skendrou
Video Cast:
Child: Taj Sood