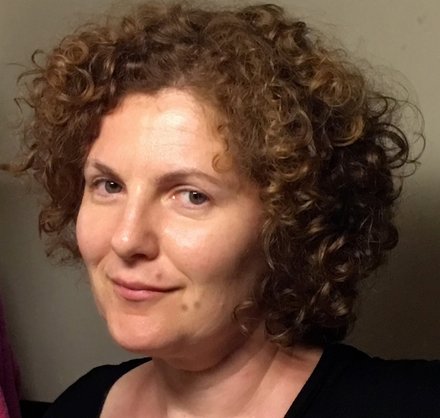 Katerina Alexaki
Role:

Member
Katerina Alexaki is a theatre practitioner, facilitator and educator.
She is the co-founder of Artika Theater Company, a non-profit cultural and educational organization based in Athens. Artika was the first that introduced theater for the early ages in Greece and the company participated in international festivals since its foundation in 2006. From 2018 is a partner on Mapping. A map on the aesthetics of performing arts for early years, a 3 year program of collaboration that is supported by the Creative Europe, Sub program Culture.
She is also director, performer and responsible for the educational and community programs of Eclipses Group Theater New York.
She was a PreK and elementary school teacher at the Academy of Hellenic Paideia in Astoria, NY, where she created the bilingual program Τα παιδία παίζει Mommy and me classes in Greek language, for ages 0-3 and the course Ευ ζην (Living well in Greek) referring to the seven aspect of Wellness in juxtaposition with the Pythagorean philosophy of life.
She facilitated theatrical workshops in Greece end in NY and recently collaborated with the Hellenic Theatre/Drama & Education Network. In 2013 created the Butterfly Project a personal development workshop which uses storytelling and writing as basic tools for exploration.
Her diverse credits as a theatre director includes contemporary plays, musicals, performances and theatre for very small children. Her productions have been staged in New York at the KJCC auditorium at New York University, Wild Project, Hellenic Cultural Centre, Centro Espagnol, Federation of Hellenic Societies of NYC and in Athens at the National Theatre of Greece Experimental Stage, Musical Stage Athena, Booze, Artika, Kinky Kong, Studio Mavromihali. Her work has been shown in Between the Seas Festival (New York), Isfahan International Theatre Festival (Iran) and International Theatre Festival for Children (Romania).
As a performer she participated in productions of ancient drama as well as modern authors and collaborated with numerous Greek and New York based directors. She performed in Epidaurus Theatre, Herodion Theatre, National Theatre of Greece, Politeia Theater in Greece and La MaMa ETC, Alwan Center for the Arts, Queens College Theater, Hellenic Cultural Center, Astor Room at Kaufman Astoria Studios and Arthur Seelen Theatre in New York, among others.
Her work has been granted from the European Community, for two productions: the theater play "A brave new world" for ages 1- 4 years old, presented in incarcerated women and their babies in the jail of Thebe and the performance "0-3 in jail" based on the life of women who live with their babies in prison. She was also the recipient of the May & Samuel Usadi scholarship as a student in the A.C.E. Program of Queens College for receiving her degree with the distinction Magna Cum Laude, and the Bertram L. Joseph Graduate Studies Scholarship Award as a student in Drama, Theatre, & Dance Department of Queens College for her outstanding academic performance and her pursue of graduate studies.
As vocalist of the new age group Iris, she recorded three cds and made appearances in different venues in Athens and NY. Her passion for Greek and Balkan folk music lead her to the co creation of the Polyphonic Group of AoHP which researches and perform Epirotan Polyphonic music and it has performed in various places in New York City. Its latest appearance was at the Museum of Moving Image after the screening of "Last Song to Xenitia" directed by Athena Scotes, part of the New York Greek Film Expo 2019.
Katerina Alexaki is an M.A.c at the Applied Theater Program of School of Professional Studies, CUNY, an M.Ed.c at the City College of New York, CUNY and she studies Dramatherapy at AEON Dramatherapy Center. She graduated from the Theater and Dance Department of Queens College, CUNY and she is also a graduate from the National Theatre of Greece Director's Laboratory, Arhi Drama School Acting Department and Akto College Photography Department. She has studied piano and singing at the National Conservatory of Athens and Atheneum Conservatory and interior architecture at Plaka Arts Centre.
A proud mother of twin girls, lives in New York and Athens.


http://www.artika.co
https://www.egtny.com
https://www.facebook.com/katerina.alexaki.3
https://soundcloud.com/katerina-alexaki
https://www.youtube.com/channel/UC4LhmCjTiMlX8Jg4STbDjRQ
Website:

Website