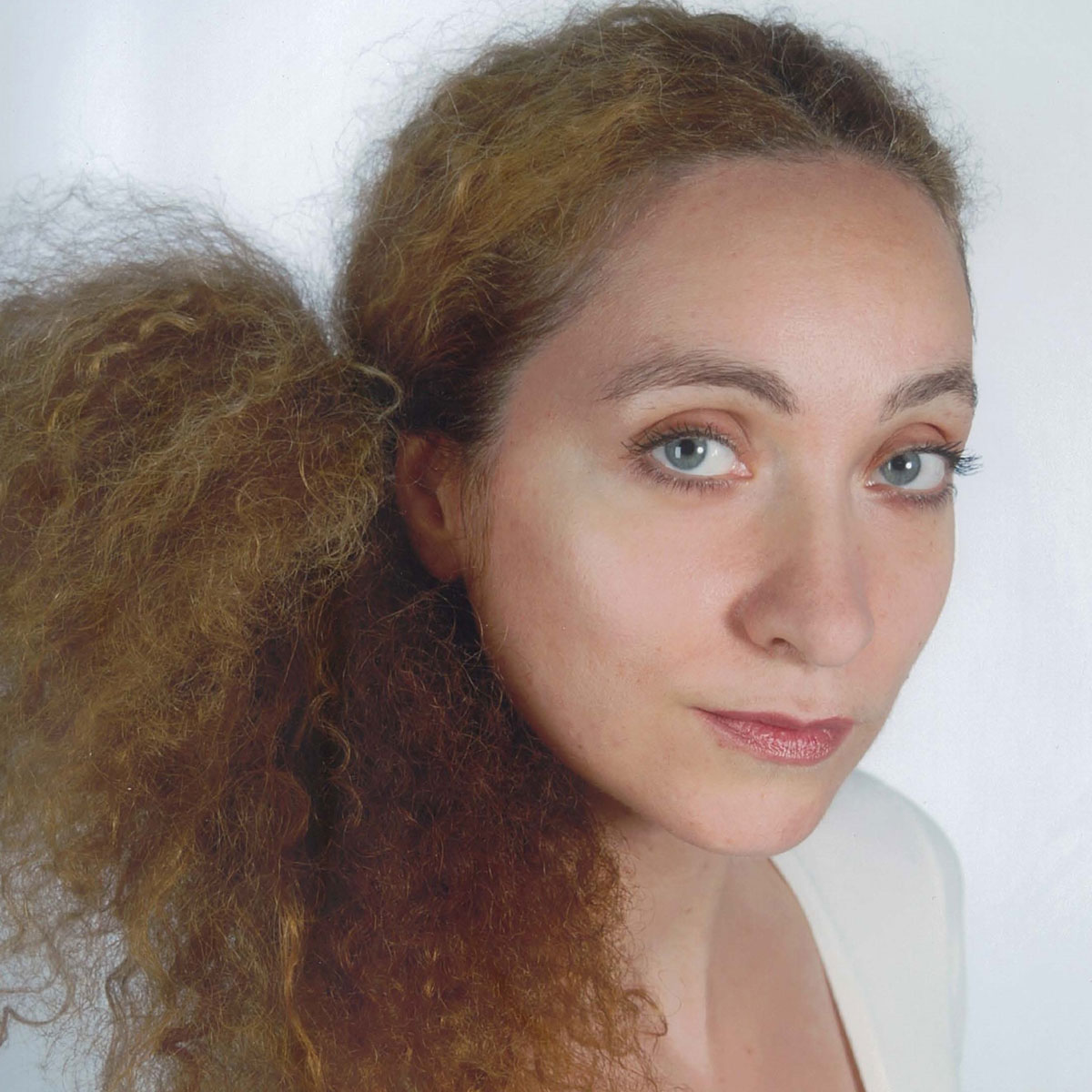 Ioanna Katsarou
Role:

Co-Artistic Director
Ioanna Katsarou is an actor, director, writer, and theater educator. She is a co-founder and member of the Eclipses Group Theater NY and a founding member of the former Aktis Aeliou Art Theater, honored as "The Best Regional Theater in Greece" by the Greek Critics Association for the year 2006 and nominated for the same award in 2003.
She is a member of the Lincoln Center Directors' Lab (2017).
Recent directorial credits include: Hercules in Search of a Hero at LaGuardia Performing Arts Center and Abrons Arts Center, which was awarded with a double grant by the Queens Council on the Arts, the play Farewell, which was awarded as The Best Poetic Monologue at the international Solo Festival (NY), and The Trojan Women at American Academy of Dramatic Arts.
She has worked as an actor at La MaMa E.T.C., Classic Stage Company/Ashes Company, LaGuardia Performing Arts Center, Greek Cultural Center NY, New Theater Thessalonikis, Aktis Aeliou theater,and at the National Theater of Northern Greece (Athens Festival, Herodion Atticon).
Some of her leading roles include: Clytemnestra at the Classic Stage Company (off-Broadway), Cassandra at the Ellen Stewart stage of La MaMa, Queen Atossa at La MaMa, G.C.C of NY and St-Ambroise Montreal Fringe Festival, Phaedra at the international Delphi Festival for Ancient Greek Drama, Board Member No 4 (La Guardia Performing Arts Center and Cairo International Theater Festival), Catherine in Suddenly Last Summer, and Medea in Medea's Trilogy by Heiner Muller (Aktis Aeliou theater).
For Eclipses Group Theater NY, she has directed the plays, Proposal by Anton Chekhov (Hellenic Cultural Center), I Can't pay? I Won't Pay! by Dario Fo (co-director, Hellenic Cultural Center). Raus! Get outta Here! (Stathakeio center and National Hellenic Museum in Chicago), I'm dreaming. Am I? by Luigi Pirandello (in SCENA Italian Theater festival NY, Cherry Lane Theater. She has also written and directed the play The Princess goes to war. For Aktis Aeliou theater and workshop, she has directed Autobiography- In the opposite direction by Thomas Bernhard, as well as plays by Brecht, Peter Weiss, T. Williams, Fassbinder, Chekhov and Lorca. At the Greek Cultural Center in NY she has directed the plays: Mommy, Mother, Mom by Giorgos Dialegmenos, and Babies Are Brought by the Stork and In-Laws from Tirana by M.Reppas-T. Papathanasiou. She teaches Greek Theater at the Academy of Hellenic Paideia.
She has studied theater at the National Theater of Northern Greece, computer studies at the University of Macedonia in Thessaloniki and music studies at the Municipal Conservatoire of Thessaloniki
Website:

Website