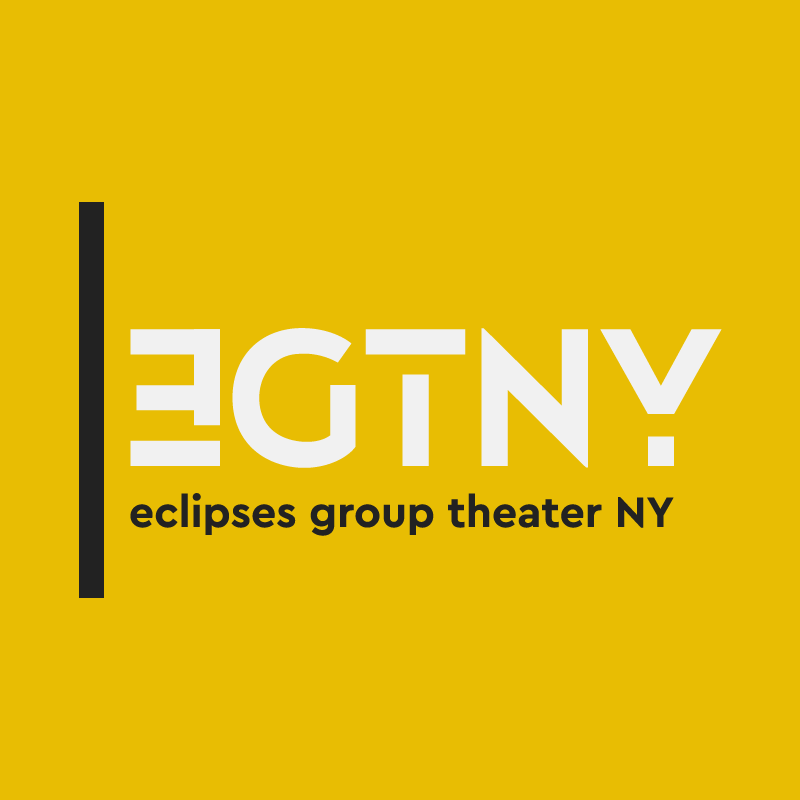 Eclipses Group Theater New York (EGTNY), established in 2011, is a 501(c)(3) nonprofit theater company that serves as a cultural bridge between the United States and Greece, promoting all forms of Greek drama, music, poetry and literature.
EGTNY has collaborated with many theaters and cultural organizations in the United States, Canada and Greece, including La MaMa E.T.C., LaGuardia Performing Arts Center, Abrons Arts Center, National Theater of Greece, Greek Play Project, Onassis Program in Hellenic Studies NYU, Hellenic Cultural Center NY, St-Ambroise Fringe Festival in Montreal, In Scena Italian Festival and Hellenic National Museum in Chicago. It has also received the support and auspices of the Hellenic Ministry of Culture and Sports, and the Greek Consulate General in NY.
EGTNY has produced many theatrical productions; created The Greek Play Project NY—a series of readings of modern Greek plays in new English translations—in collaboration with Dr. Irene Moundraki (Greek Play Project) ; and organized acting workshops and lectures.
EGTNY has received grant awards from Queens Council on the Arts for the productions Hercules: In Search of a Hero (2018), The Government Inspector by Gogol (2019) and In Chorus (2020). Moreover, the trust and support of various local businesses and institutions, such as the Investors Foundations and Alma Bank, among others, have helped us grow and become one of the most significant and active theater groups in the borough of Queens in NY.